Children develop a solid foundation of pre-academic, social, and general life skills at preschool that will help them succeed in school and beyond. Preschool graduates had better academic preparation, lower imprisonment rates, and higher wages, according to research.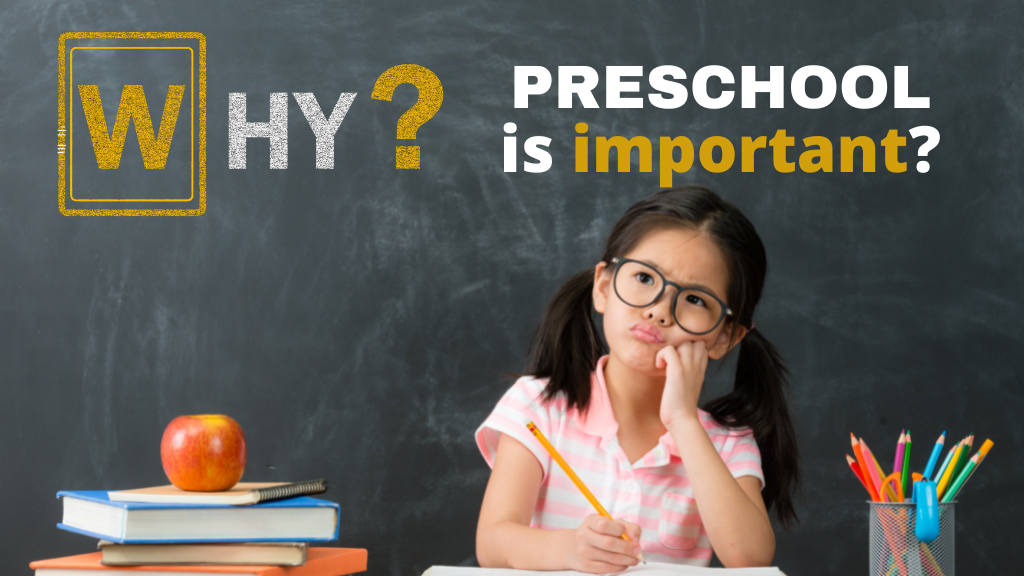 These are the top 12 benefits of preschool:
Preschool teaches children how to be learners:-
Young kids learn through play. A youngster may fail to cultivate a strong sense of curiosity and get bored at school if they experience classroom learning for the first time in an extremely academic setting.
Children are given the chance to study in ways that interest them in preschool, developing good associations with learning. The best preschools instill in children a thirst for knowledge that will last throughout their academic careers.
Children develop their social skills in preschool:-
Preschoolers interact regularly with other kids and adults who are not members of their families. The atmosphere offers many possibilities to develop social skills, collaborate, listen, and practice basic conversational abilities.
Preschool ACTIVITIES IMPROVE PRE-LITERACY SKILLS:-
Teachers at preschool provide a range of games and activities to assist kids to develop their pre-literacy abilities. Children play with magnetic alphabet letters, sing alphabet songs, and learn rhymes that help them distinguish between sounds.
Children frequently gain a sense of joy and a drive to keep studying in addition to these fundamentals. Preschoolers learn preliteracy skills while engaging in activities that are naturally engaging for them, which helps them develop positive associations with reading.
Children gain self-control skills in preschool:-
There will almost always be little fights when kids play and interact with their classmates, which can cause irritation, aggression, and other negative emotions. "Teachable moments" are created by these disputes.
Teachers encourage students to exercise interpersonal problem-solving skills and become aware of how their behavior affects others. The emotional skills pre-schoolers learn in class will stay with them for the rest of their lives.
Children's creativity and interests are developed in the preschool environment:-
The active imaginations of young children can be encouraged to promote learning and creativity. The preschool curriculum is designed to promote exploration.
Teachers in preschools are taught to support kids in creating their own ideas and concepts. Instead of promoting the "right" solutions or behaviors, they promote inquiry, ask questions, and listen to the opinions of the children.
Children are more likely to exhibit curiosity and creativity in an atmosphere that is interesting and when they interact with adults appropriately.
Preschool students learn to make decisions:-
The activities that preschoolers participate in are their choice. As a result, kids not only get to pursue their interests but also develop responsibility and decision-making abilities. It is advisable to let kids make their own decisions.
Teachers watch the kids and notice what hobbies they seem most interested in. A youngster may suggest ways to join the group of other kids playing if they appear unclear on how to do so.
Children learn to take care of themselves:-
Children frequently get the chance to practice being responsible in preschool. Children are taught and required by preschool teachers to wash their hands, maintain personal items in cubbies, and put toys back in their proper places.
Children learn to help others:-
Preschoolers learn how to take care of others in addition to taking care of themselves. Children are encouraged by teachers to assist one another in learning skills they are excellent at and to see themselves as resources for other kids.
There may also be an opportunity for preschoolers to assist in the classroom. For example, teachers might ask students to help arrange the table during snack time, fix the calendar, or prepare an activity.
Children learn language skills in Preschool:-
Children learn linguistic skills best in a language-rich environment. In the preschool setting, teachers encourage language development by introducing new terminology during activities and posing challenging questions.
Preschoolers have a distinct advantage in learning how to communicate successfully because they have a lot of opportunities to explore new things, listen to read-aloud books, act out stories, and sing.
Preschool develops cognitive skills:-
Through activities that encourage them to try new things, solve issues, ask questions, and simply observe their surroundings, children develop cognitive skills. These kinds of activities are prioritized in preschool, and kids learn more as a result.
Preschool activities develop motor skills in children:-
Although the language, mathematics, and cognition are critical, young children should also master other skills. Many preschool activities are designed to aid in the development of fine motor skills and physical coordination in young children.
Projects that require children to thread beads, sketch, or even cut with scissors present a test of their ability to control their fingers using fine motor skills. Many preschools also provide kids with everyday chances to push themselves by climbing or jumping.
Preschool prepares children for Kindergarten:-
Over time, kindergarten has become more and more academic. This pattern has led some parents to feel that their kids' future success depends on their developing greater pre-math and pre-literacy skills in preschool. Others are concerned that their kids need more structured playtime and chances to pursue their hobbies.
Children get access to both types of learning possibilities in preschool. Children will be able to play safely in a high-quality education program while also developing skills that will help them succeed in kindergarten.
Best Preschool in India
WONDER KIDZ "The Concept School" is the best preschool in India for your kid. Wonder Kidz has been awarded "Best Play School Chain in Central India" and "Best Innovative & Quality Education Pre-School Chain in India".
Wonder Kidz promotes concept-based learning; and we are committed to providing a nurturing, constructive, safe, home-like environment to children.
WONDER KIDZ "The Concept School" is present in 250+ cities all over India. You can call us at +91 6262332244 for more details about our Preschool Curriculum or can (click here).